Bonjour !


Bonne nouvelle, le mois de décembre arrive et je vais vous gâter !


Comment ? Il suffit de vous inscrire à ma newsletter... chaque jour entre le 1er et le 24 décembre, un abonné à la newletter recevra un de mes produits de Digiscrapbooking.ch ou CommercialUse.ch ! Peut-être vous !
Inscrivez-vous dès maintenant !
Hello !
December is coming soon... I would like to make you happy !


How ? You just have to subscribe my newsletter... Every day between the 1st and the 24th of december, one of you will receive one of my products from Digiscrapbooking.ch or CommercialUse.ch ! Maybe it will be you !
Subscribe now !


En attendant, j'ai un cadeau pour tout le monde aujourd'hui :
Un papillon que vous pourrrez utiliser en usage commercial si vous le souhaitez, à télécharger chez CommercialUse.ch !
I have today a present for everyone :
The first one is a butterfly in commercial Use. Download it at CommercialUse.ch !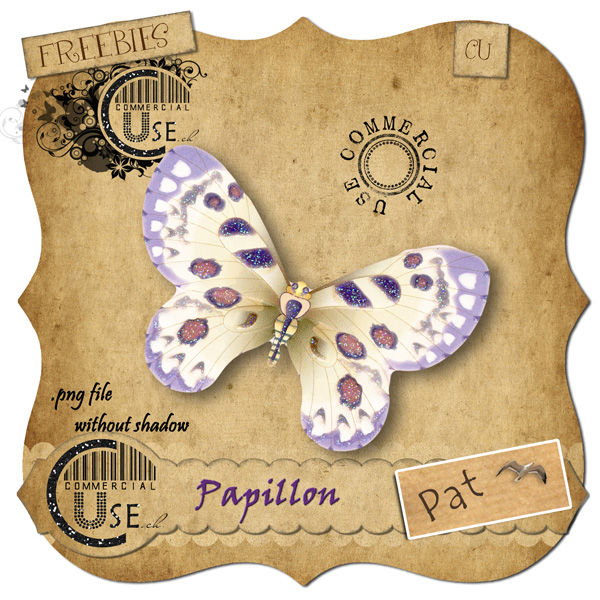 Bon scrap !
Happy scrap !