Je vous propose aujourd'hui un pack de 6 papiers peints en Commercial Use.
Vous pouvez les utiliser tels quels ou les modifier pour les transformer à votre guise. Ils sont disponibles chez CommercialUse.ch et chez DigiscrapBooking.ch
Here are 6 paint papers for Commercial Use, to use as they are or to transform like you want.
They are available at CommercialUse.ch and DigiscrapBooking.ch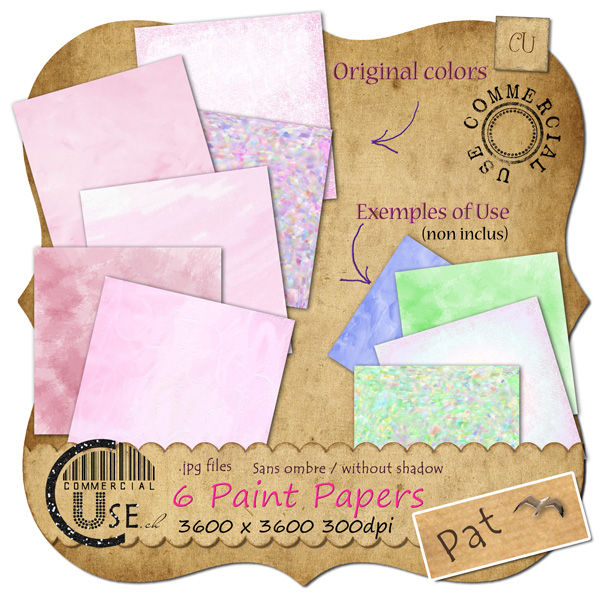 Et voici 2 papiers en freebie rien que pour vous !
and here are 2 papers in freebie just for you !