Bonjour !
Ca faisait longtemps que je n'avais pas participé à un collab ! Alors voilà, il s'appelle Carnet de voyage, et a été réalisé par des designers de la boutique Scrap et Gribouille (actuellement fermée).
Evadez-vous avec et voyagez sur les blogs des participants pour découvrir les différentes parties !
Un petit aperçu du kit en entier :
Hello !
I made a part of a collab called Carnet de Voyage with designers of Scrap et Gribouille store (actually closed)
You will have to travel on the designer's blogs to discover the different parts !
Look at the whole kit :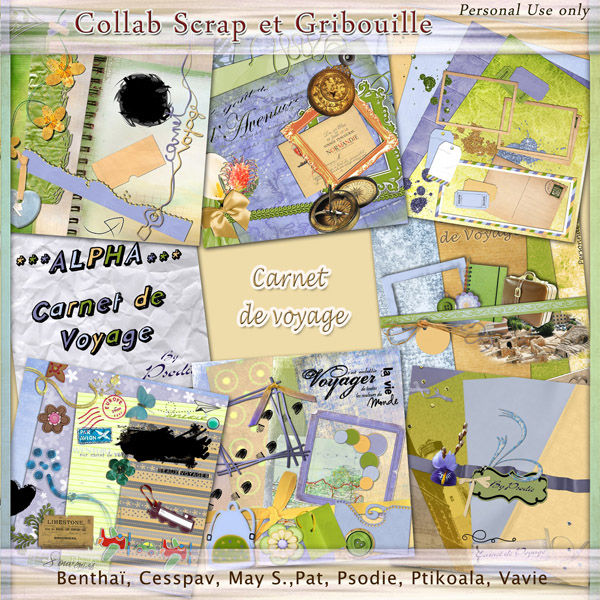 Et ma partie / My part :
password : bonvoyage
Bon voyage vers les blogs des autres participants !
Enjoy your travel for the other blogs !
Ah, j'oubliais, ça me fait toujours plaisir de recevoir des commentaires...
It makes me always happy to read your comments !