p style="text-align: center;">Hello !
J'ai un cadeau pour vous à l'occasion du Digital Scrapbooking Day... Mais il ne va pas falloir attendre trop longtemps avant de le télécharger car il sera en freebie jusqu'à mercredi prochain seulement !!!
Et j'en profite pour vous rappeler que chez DigiScrapbooking.ch et Commerial-Use.ch, le Digital Scrapbooking Day dure jusqu'au 9 novembre !
Vous y retrouverez tous mes produits à - 50 et - 40 %
I have a gift for you for the Digital Scrapbooking Day... It will be in freebie until wednesday !
And until the 9 of november, you can find my products with - 50 and - 40 %
at DigiScrapbooking.ch and Commerial-Use.ch
Don't miss it !
Et voici le freebie, il s'agit de 12 éléments, fleurs et feuillages, utilisables en Commercial Use, j'espère qu'ils vous plairont !
And this is the freebie, 12 elements for Commercial Use, I hope you will enjoy them !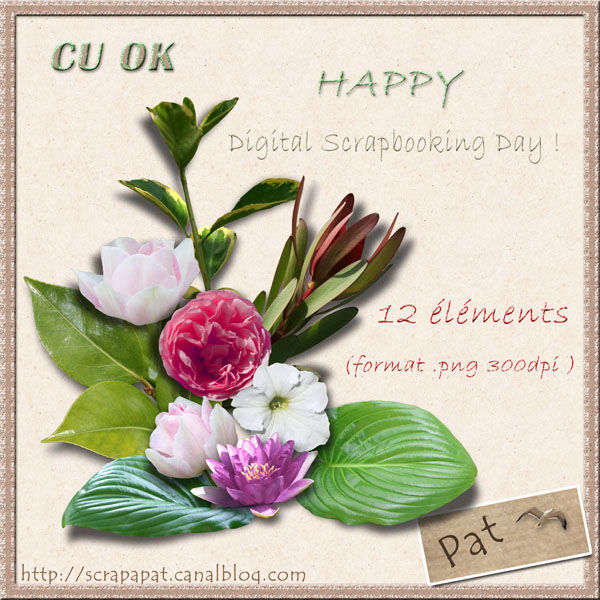 A télécharger en freebie jusqu'au 11 novembre !
Mot de passe/ password : gift4u